The FLASH 5 Nutritional Concept is rooted in sports nutritional science, food technology, and…surprise,… the gourmet food arts. We deliver "serious energy and nutrition with serious gourmet taste." Our products are made from premium quality real food ingredients including fruit, juice, oats, rice, and soy. Each product is enriched with vitamins, minerals and herbs to meet demanding world standards for nutritional supplements and energy foods.
Now Available in NEW 6 packs!
Introducing Flash 5's Newest Products: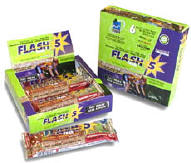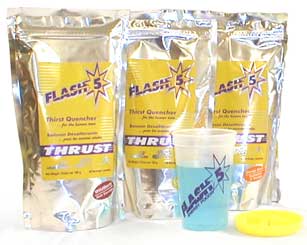 FLASH 5 Trail Bars. "No Coating, Won't Melt"
FLASH 5 THRUST Thirst Quencher